The Clinical Pharmacy Congress – 10 sessions you do not want to miss!
03 Aug 2021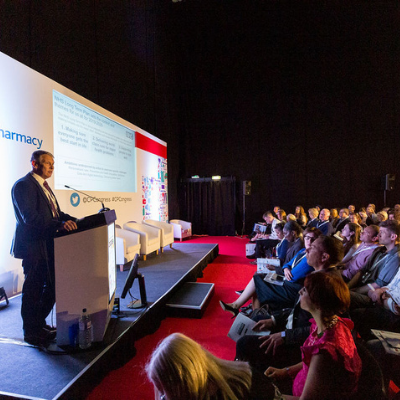 Technology, Pain Management, Leadership, Education and Training, Women in Pharmacy and Panel Discussions are just some of what this years CPC has to offer on 24th – 25th September 2021. We are so excited to have the opportunity to offer these sessions, along with expert speakers delivering them. The CPC programme is up with new sessions being added daily. Whether you have enjoyed our show before, or have not attended as of yet, the following session highlights are not to be missed:
Ten sessions to highlight for CPC:
1. Next steps for primary care networks including the role of community pharmacy:
- Ed Waller, Director for Primary Care Strategy and NHS Contracts, NHS England and NHS Improvement
2. SGLT-2 inhibitors and their use in renal disease and heart failure:
- Philip Newland-Jones, Consultant Pharmacist, Diabetes and Endocrinology, University Hospitals Southampton NHS Foundation Trust
3. The Best of Clinical Pharmacy Awards 2021 followed by the Keynote address:
- Dr Keith Ridge, Chief Pharmaceutical Officer, NHS England and NHS Improvement
4. Ethnic Disparities In Mental Health Care:
- Nicola Greenhalgh, Clinical Lead Pharmacist Mental Health Services, North East London NHS Foundation Trust
5. Unlocking leadership potential and tackling the wellbeing crisis through self development and positive psychology:
- Amit Patel, CEO, Pharmacy London Executive, Harpreet Chana, Founder/Managing Director, The Mental Wealth Academy and Dr Gary Redfeather, Clinical/Medical Leadership, Education and Research Programme Lead, De Montfort University
6. NICE Shared Decision Making Guidance:
- Jonathan Underhill, Medicines Consultant Clinical Adviser, Medicines and Prescribing Programme, Andy Hutchinson, Medicines Education Technical Adviser, both NICE
7. National Digital Medicines Update:
- Ann Slee, Associate CCIO (Medicines), NHSX
8. How climate change is going to affect pharmacy practice:
- Sam Coombes, Lead Medicines Information Technician, East Kent Hospitals University Foundation Trust, Tracy Lyons, Medicines Optimisation Pharmacist, Pharmacy Sustainability Lead Pharmacy, Poole Hospital, Yasmina Hamdaoui, Lead Pre-Operative Assessment Pharmacist, BCUHB, Peter Morgan, Associate Chief Pharmacist - Aseptic Services, King's College Hospital NHS Foundation Trust and Alifia Chakera, Lead Pharmacist Theatres and Anaesthetic, NHS Lothian
9. Headache: an update including a look at the British Association of Study of Headache new guidelines:
- Joela Mathews, Highly Specialist Pharmacist - Neurosciences Lead, Barts Health NHS Trust
10. Developing your role as a PCN pharmacist:
- Ryan Smith, Associate Director, The Pharmacist Network, Clinical Director, MORPh Consultancy and Director of Healthcare Services, Agencia and Darshan Negandhi, PCN Clinical Pharmacist, Modern PCN
We cannot wait to see you again or meet you for the first time at this year's Clinical Pharmacy Congress! Join the rest of the Pharmacist community on 24-25th September 2021 at the largest gathering for the clinical pharmacy profession held in the UK. Gain access to content from top speakers, networking opportunities, hands on training and much more.