04 May 2022
MedPoint Embraced by Pharmacists and Hospitals Across the UK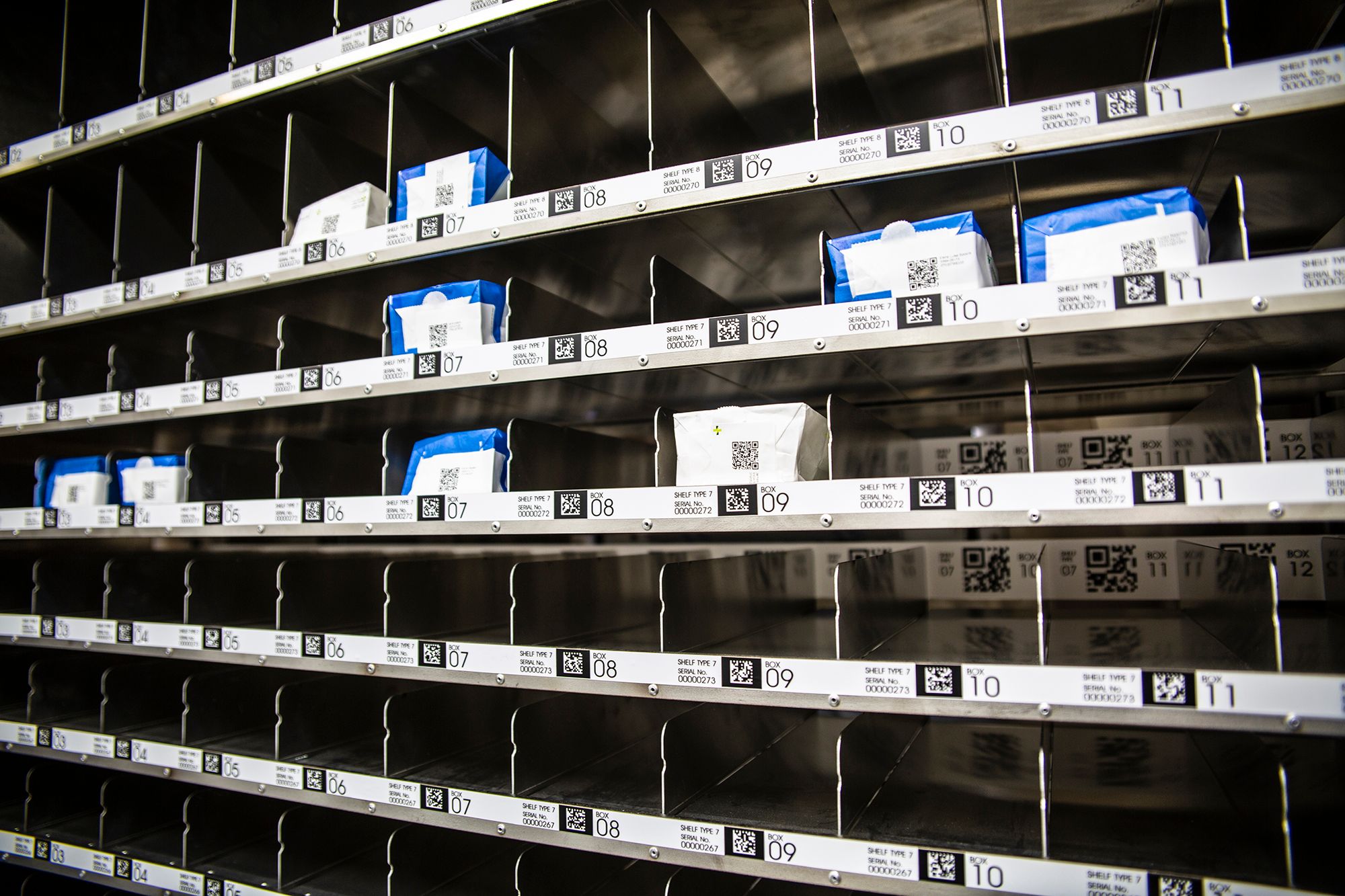 MedPoint provide Made in Britain certified prescription collection solutions, designed, and made in partnership with pharmacists to help bring prescription collection to the digital age.
Interest in MedPoint has continued to grow rapidly and there are now Medpoints across England, Scotland and Ireland, as word quickly spread about the machine helping health care professionals save time on dispensing. Time which they were able to invest in additional services and quality face to face consultations, increasing overall patient satisfaction.
It goes without saying that the arrival of Covid-19 brought an overwhelming level of pressure and stress to healthcare organisations across the UK, and highlighted the sudden need for innovative, effective, and cost-efficient solutions.
Additional strains on pharmacies and hospitals identified the need for a prescription collection solution which could be installed in an accessible space, away from or outside of a healthcare organisation's premises.
This resulted in MedPoint developing the UK's first free-standing, temperature-controlled collection point, the MedPoint SOLO. Backed by Innovate UK funding, the MedPoint SOLO can be installed away from a health care environment. The solution has been well received by pharmacists and hospital staff.
The first MedPoint installation at a hospital was finalised in 2021. The installation helped a Mid Cheshire NHS Trust hospital continue to provide prescriptions during a fitout which temporarily closed the hospital's pharmacy. The MedPoint helped ensure minimal disruption to service and increased convenience to patients. Since this installation, 3 further hospitals have installed a MedPoint to enhance customer experience. The most recent was a SOLO installation at Bolton Hospital.
Steve Simpson, Chief Pharmacist at Bolton NHS Foundation Trust said the following: "For me, the driving force behind the MedPoint related to delivering improvements in dispensing times and patient experience, while also providing a system to support the transformation of our outpatient services and movement to virtual appointments.
The SOLO provides a convenient and secure 24/7 access for collection and will dovetail with our plans to provide home deliveries for our most vulnerable patients.
Through reducing footfall within the hospital, we are contributing to creating a COVID secure space and reduce ques and interruptions for outpatient pharmacy staff.
Although yet to be finalised, our initial plans would be to manage ownings and instalment dispensing of long term hospital retained prescriptions. We will also be looking to provide collections for virtual appointments for low risk items, before determining if we can extend this further."
If you'd like to find out more about MedPoint and why both hospital and pharmacy staff are embracing the solution, come and see us in Hall: N11-N15 Stand: H35 at the Clinical Pharmacy Congress. Alternatively you can get in touch on info@medpointuk.com or visit: https://medpointuk.com/.