03 Aug 2021
7 tips for health and wellness post-lockdown for pharmacy professionals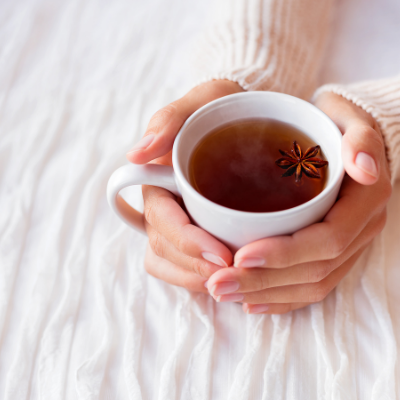 After what has been one of the hardest years for pharmacy professionals, with constant exhaustion from working long hours and the anxiety from the uncertainty, it is more important to ensure the health and wellness of pharmacy professionals. Now, that we are moving back into some sort of normality, it is crucial for pharmacy professionals to stay on top of their health and wellbeing ' but how can we do this?
For pharmacy professionals at the frontline, it is more important to find ways of managing stress to avoid burnout.
'
Here are some ways to promote health and wellness now we are post-lockdown:
1. Maintain a healthy lifestyle'
It may seem obvious, but the WHO recommends that frontline workers stay on top of a healthy lifestyle. Maintaining a sufficient intake of healthy foods while working and in life, post-lockdown will help avoid total body burnout after working long and busy shifts. A nutritional and healthy diet will provide the energy needed to live a healthy and wellful life after what has been one of the most hectic years of all.
'
2. Stay in touch with those who mean the most
Talking regularly to family and close friends, whether this is in person (now that we are allowed!) or over the phone, can help even just a little bit to eliminate any feelings of exhaustion or loneliness. This is particularly important for pharmacy workers who may have been forced to self-isolate throughout the pandemic. Now we are post-lockdown, now is the perfect time to get back out there and rekindle with those who mean most. Checking in with colleagues is also important to ensure fellow frontline staff have been coping with the added pressures they may have been feeling.
'
3. Show yourself some self-love
As a pharmacy professional, you spend the most of your days focused on customers and ensuring they are receiving the care and attention that they need. But how about focusing on yourself at times? One of the best ways to maintain health and wellness is self-care. This can be done with the simplest things. Exercising, bubble baths, movie nights, the list goes on for ways to support yourself and make sure you are receiving the care and wellness you need and deserve.
'
4. Reflect on the positive
When challenged with a negative experience, as humans we are naturally wired to use our energy to remember these negative events more than positives. It is crucial to recognise and acknowledge that negatives and the process behind this are normal. The next step is to try to take a few moments at the end of each day to reflect on all the positives you have done each day and even over the past year. It is understandable that this pandemic has brought many negatives in life, however, without frontline workers such as pharmacy professionals the country may have not coped as well as it did.
'
5. Support your community
Although it is important to focus on self-care to promote a healthy lifestyle, it is also important to support others. This can help stimulate the feeling of doing something good. Finding ways to help the community (food banks, donations, clothing drives) is a great way to ensure that others are staying healthy.
'
6. Utilise mindfulness tools
It can be easy to rush through life without stopping to notice things around you, especially being a busy frontline worker like a pharmacy professional. Becoming more aware of the present moment we are in, can help us enjoy and appreciate the world around us more. When becoming more aware, we begin to experience things that we may have taken for granted. Reminding yourself to take notice of your thoughts and feeling, as well as the world around you is one of the first steps to mindfulness. It can be helpful to pick a regular time to do so, this can be done on your journey to work or a simple walk at lunchtime.
'
7. Just do your best
While you may be tired of hearing how tough this past year has been (it's true!), it is essential to keep a positive mindset. It is important to remember that although the hardest part of it all has passed, it is still normal to feel stressed and angry. These things are beyond our control, but it is important to remember you are simply just doing your best.