09 Apr 2021
A specialist Parkinson's network just for pharmacy teams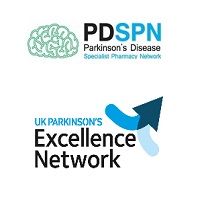 A specialist Parkinson's network just for pharmacy teams
The Parkinson's Disease Specialist Pharmacy Network (PDSPN) is chaired by Dr. Janine Barnes, Neurology Specialist Pharmacist with The Dudley Group NHS Foundation Trust.
Here Janine explains why the PDSPN is so vital in improving the lives of people with Parkinson's by enabling and inspiring pharmacy teams to play an active role in Parkinson's management across all clinical settings, and how the UK Parkinson's Excellence Network can provide support.
Pharmacy teams have a crucial contribution to ensure that people with Parkinson's get their medication on time. As medicines experts, pharmacy teams are ideally placed to clinically review any newly prescribed medication to ensure that it is safe and appropriate for the individual, particularly as the pharmacy team is often the first point of contact when medication problems arise.
Through my clinical practice, I was hearing more and more that there was a training need from pharmacy teams who were interested in further developing their skills in caring for people with Parkinson's. This is what led me to instigate the development of a network to bring together all sectors of the pharmacy team.
Supported by the UK Parkinson's Excellence Network, who offer free education and resources for hospital and community pharmacy teams, the PDSPN is led by a steering committee of pharmacists from different practices with a shared interest in Parkinson's and aims to:
Provide a national network for pharmacists and pharmacy technicians to upskill for the management and care of people with Parkinson's.
Develop, signpost and contribute to training and education of the pharmacy team to support Continuing Professional Development (CPD).
Strive to improve the patient experience.
Promote the profile and awareness of the pharmacy team in the management of Parkinson's.
National regular educational conferences for pharmacists and their teams.
We've achieved a lot since we started in 2019, including the development of Parkinson's Medicines Use Review (MUR) training in partnership with Parkinson's UK and the Excellence Network, and we're currently planning our second national conference.
You can come and talk to us at September's Clinical Pharmacy Congress where Shelley Jones, Neuroscience Consultant Pharmacist at King's College Hospital, will deliver a programme session, and Stephanie Bancroft, Royal Pharmaceutical Society London North Local Practice Forum Lead, will be on an exhibition stand with the Excellence Network to answer your Parkinson's questions.
In the meantime, to find out more about the PDSPN or to join, contact us at excellence@parkinsons.org.uk. You can follow us on Twitter @Pharmacy_PDSPN too!