08 Mar 2022
An Interview with Dolly Sud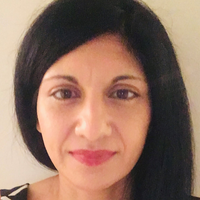 1. Please could you start by telling us a bit about your career and journey so far?
I have been practicing as a pharmacist for almost 25 years. My career has been split almost equally between general/acute medicine and psychiatry. A significant proportion of my time has been spent in NHS hospital trust but I also have experience of working in GP practices and universities as well. With regards qualifications and postgraduate education, I have two postgraduate diplomas, the first in Clinical Pharmacy Practice and the other in Psychiatric Pharmacy. I am also an accredited member of the College of Mental Health Pharmacy. In December 2021 I was officially awarded the Degree of Doctor of Philosophy from Aston University.
2. What are you most proud of?
The ability to form a therapeutic alliance with a patient who presents with complex mental and physical health problems. And that the interactions that occur as a result of this can result in a shared conversation about medicines optimisation and possibly a change or decision that has a positive impact for them and those that care for them. This can range from talking through the options that may be available in terms of particular medication to discussion of potential and experienced side effects and how to manage them. Nothing is more rewarding that knowing that this conversation and interaction can make a difference.
3. What has been one of your biggest professional challenges and how did you overcome it?
Undertaking my PhD. I started my PhD having had no direct first-hand experience of research other than basic introductory understanding provided in modules undertaken as part of my post-graduate diplomas. It was a steep learning curve and very hands on, essentially learning a huge amount of information at each stage of the process. Despite the challenges it was the most rewarding, enriching, nourishing, and enjoyable qualification and professional journey that I have had the privilege of experiencing.
4. What piece of advice would you give your younger self?
Serendipity will deliver many wonderful opportunities on journey as a pharmacist embrace them with open arms and don't be afraid to dive in even when you feel you know very little! You will not only survive but also thrive in ways you never thought possible.
5. What is something you would like others to know? For example, a piece of advice you would like to give women that are at the start of their pharmacy career
The best piece of advice I was given before starting my academic/research journey was "We are all smart. Distinguish yourself by being kind." It's a quote from an essay written by Emily Bernhardt published in Nature entitled "Being Kind." The second piece of advice would be lift as you climb and keep those close to you who do the same, this is in keeping with the concept of being around those who would mention your name in a room full of opportunities. Finally, knowing your weaknesses is your biggest strengths. Knowing your weaknesses gives you a clearer understanding of things that may be holding you back, and you can then work around finding ways to not let your weaknesses keep you behind.
- Dr Dolly Sud (PhD), Post-doctoral Research Fellow, Aston University, Senior Mental Health Pharmacist, Leicestershire Partnership NHS Trust