26 Jan 2021
Aspiring Pharmacy Leaders Programme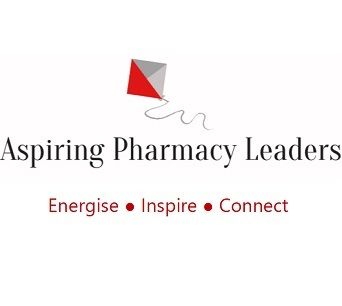 We are delighted to welcome the Aspiring Pharmacy Leaders programme as part of the virtual CPC 2021 Live! this 12th-14th May 2021.
The Aspiring Pharmacy Leaders programme is a UK-wide programme supported by the NHS Leadership academy that incorporates interactive group workshops and access to inspiring senior pharmacy and healthcare leaders.
Aspiring Pharmacy Leaders was founded to create a space in which leadership experiences and skills could be shared as well as bringing leadership journeys closer to early career pharmacists so that they feel energised and inspired to positively drive change.
Where better to get a hands-on experience by connecting with other like-minded colleagues from across the UK.
'I have been fortunate to gain an insight into the world of leadership in pharmacy and healthcare over my fellowship and academic placement, to pursue leadership skills uncommonly taught in front-line training and to learn from inspirational leaders. The vision for Aspiring Pharmacy Leaders is to share on our experiences with a generation of pharmacists at the start of their careers, to open access to leaders in a personable environment and amongst other like-minded and aspiring pharmacists ', commented Anisha Soni, Founder of Aspiring Pharmacy Leaders, Pharmacist and current Chief Pharmaceutical Officer's Clinical Fellow.
The Aspiring Pharmacy Leaders programme currently consists of three evening sessions over three months and is open to early career pharmacist from any health sector. The programme design and delivery team, made up of several enthusiastic Clinical Fellows and Global Health Fellows, will be running its first programme virtually between March and May, with one evening being hosted at CPC 2021 Live!
Due to an overwhelming number of applicants, applications for the Spring 2021 programme are now closed and thirty applicants will now be joining the Spring 2021 programme. The Aspiring Pharmacy Leaders team would like to assure everyone that even if they were unable to apply this time around, they do hope to bring another programme in the future.'
For more information about the initiative and to keep up to date with future programme developments visit www.pharmacyleaders.org'or follow @LeadersAspiring on Twitter.