09 Apr 2021
Educational Platform & Clinical Discussion Groups by MORPh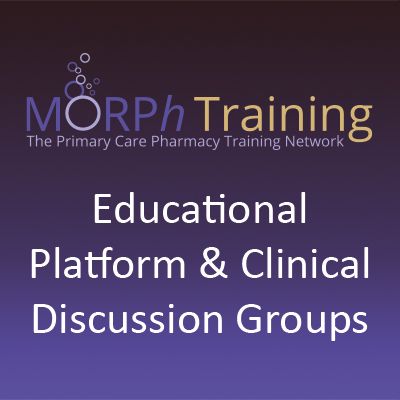 The MORPh Educational Platform is the members only area of the MORPh website, where you will be able to access slides, webinar recordings 'on-demand', resources and more!
This library of resources is designed to help continue and support primary care pharmacists' CPD following our webinar training sessions and we are always adding more resources to facilitate this.
We have several Clinical Discussion Groups on Telegram to allow pharmacists working in primary care to engage in peer-to-peer discussions and get answers to clinical questions from experts in their respective therapy areas.
The groups we currently run are:
Cardiovascular
Diabetes
Respiratory
PCN Support
Pain
If you would like to be added to any of these discussion groups, please contact alex@morphconsultancy.co.uk