Hear from our CPC Award Winners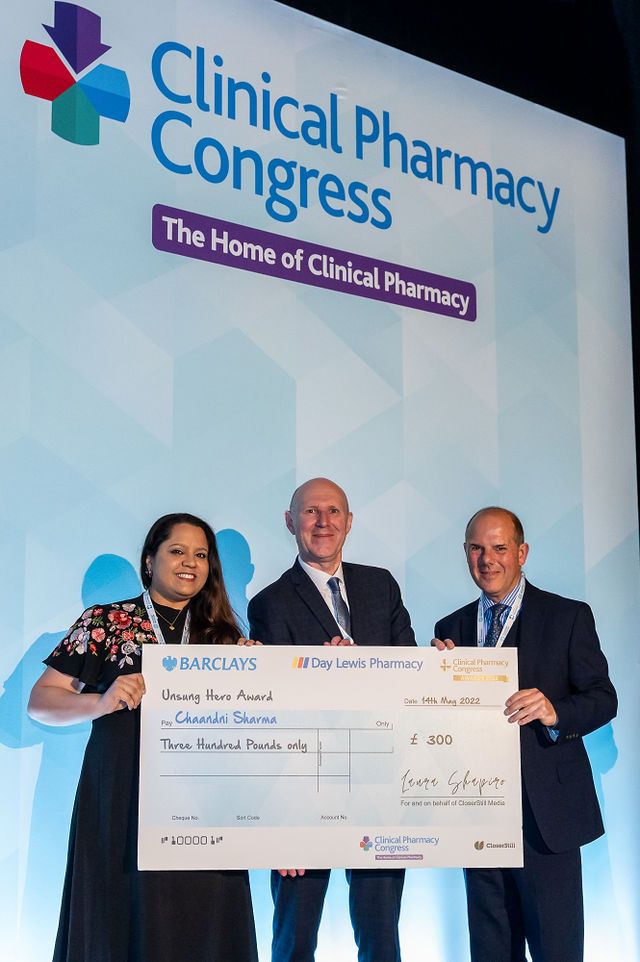 Being awarded the CPC National Unsung Hero Award 2022 was a complete honour and shock if I am honest. I still believe that I was and am only doing my job as I feel that as clinicians, healthcare professionals and patients, living through the pandemic was hard enough. I am honoured that those around me saw something special to nominate me for the award. I am sure that every one of us, in which ever way, went above and beyond to support each other and do the best for each other in any way we can within our means.
To be nominated by my peers and then subsequently having won the award, really touched my heart, as not only were these last few years challenging in my professional life, but also in my personal life. Despite this, I always endeavour to do what I can to help and support anyone in need as I am able! I am grateful that the board felt I was worthy of this accolade, and I am sure I would not have been able to achieve this without the love and support of my colleagues, family, and friends. I hope that I continue to support, educate, train, and inspire those around me to help to build the "pharmacy workforce" to reach our full potential and show what we are capable of, as I truly believe we are stronger together.
Thank you so much once again.
Chaandni Sharma
Lead PCN & Senior GP Clinical Pharmacist
Central Surgery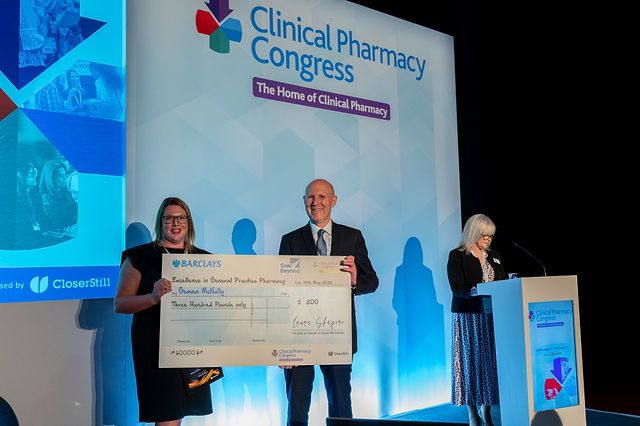 I was both surprised and delighted to receive the award for clinical pharmacy in GP practice, it is wonderful to receive recognition for the work we complete as a team. Like everyone else, after challenging times due to the pandemic, it felt great to share good news and be able to tell the team the entry had won the award.
I am fortunate to work within a true multi-disciplinary team, where as a pharmacist, the role within the integrated team is valued and equivalent to the other professionals. As a team, the service we have developed is only possible due to local commissioning and through the joint working of different providers. Hopefully this recognition will help support future developments and may encourage others to develop their role as a pharmacist or technician.
Delivering the comprehensive geriatric assessments is very rewarding, being able to directly influence a patient care plan and support patients directly is gratifying. To receive acknowledgement of the pharmacist's role within the service from the Clinical Pharmacy Congress is fantastic, thank you.
Gemma McNally
Senior Pharmacist
City of Healthcare Partnerships CIC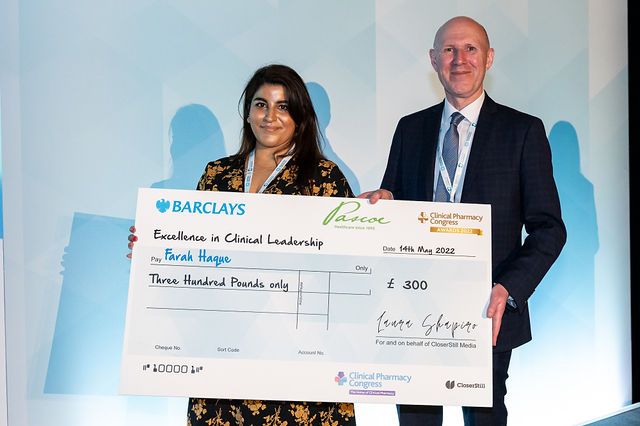 I never would have imagined being nominated for this award and I am incredibly grateful and humbled to have won. A big thank you to my team and to Babylon for providing me the opportunity and supporting me in my leadership journey. The opportunity to showcase work via a medium like the Clinical Pharmacy Congress makes a huge difference! I hope this inspires others to bring their authentic self to work and express their views and opinions in a constructive and positive way to help improve patient outcomes. On reflection, I let imposter syndrome get to me at first and didn't really know my own value as a professional. My advice to anyone starting their leadership journey is to be confident in their profession and stay positive; we are integral to delivering quality outcomes within primary care.
Farah Haque
Associate Director of Pharmacy
Babylon Heath