21 Sep 2021
Join us at the Clinical Pharmacy Congress 2021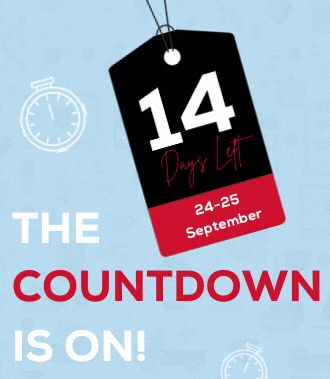 The Clinical Pharmacy Congress is back! In just a few days' time, we'll be returning to the ExCeL London ' live and in person ' providing clinical pharmacy professionals across the country access to inspiring new content, over 130 leading pharmaceutical suppliers and training and development opportunities.
As the largest gathering for the clinical pharmacy profession held in the UK, this year's event is once again set to showcase inventive ideas, helpful resources and invaluable insights.
Reunited and it feels so good
Being the first major reunion of the industry, we couldn't be more excited! Connecting virtually has been fun (and necessary), but after what has been the hardest year for the entire profession, it's time to embrace meeting face-to-face ' to laugh, learn, share and celebrate.
There's so much to see and do'
From must-see speakers to innovative exhibitors, there's no shortage of activities to get involved in at the Clinical Pharmacy Congress. Here are just a few highlights:
130+ industry-leading exhibitors
Take the opportunity to have face-to-face conversations with multiple suppliers, all in one place. Discover what's new, try out the latest technologies and find what will work best for you.
200+ expert speakers
We've got plenty of exciting theatre highlights to keep you busy (and inspired!). Take your pick of key topics addressing the latest industry developments, and walk away with knowledge you can put straight into action.
Get in the (poster) zone
Consisting of work submitted from across the UK and beyond, our Poster Zone feature allows you to share best practice with your peers and celebrate creative ideas across the Pharmacy Community (including your own!).
And the award goes to'
The Clinical Pharmacy Congress Awards celebrate the inspiring people who've made a significant contribution to the profession ' from our 'COVID Hero Award' to 'Excellence in Clinical Leadership'. Join us to become part of the awards ceremony.
It's our 10th birthday!
As we enter our tenth year, we invite you to help blow out the candles at our birthday celebration, taking place on Saturday 25th at 3pm (and yes, there will be cake).
A massive thank you
As pharmacy professionals (of all kinds), your role has been critical to the Covid-19 response. We acknowledge your dedication, how you've tirelessly supported your patients and communities, worked long hours, and adapted your services to ensure the best outcomes for those in your care. We thank you, and are so grateful for everything you've done, and continue to do.
We hope the Clinical Pharmacy Congress provides you with a much-welcomed moment to regroup, refresh and reconnect with colleagues from across the country.
Secure your spot
Join us from the 24th ' 25th September for networking opportunities, practical takeaways and so much more. We can honestly say there's something for everyone here at the Clinical Pharmacy Congress. If you haven't already, be sure to secure your pass here:
We look forward to welcoming you.