04 May 2022
LloydsPharmacy Clinical Homecare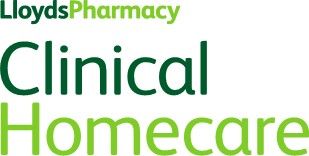 LloydsPharmacy Clinical Homecare was thrilled to participate in the Clinical Pharmacy Congress once again. It's been a pleasure over the years to attend this event in an exhibitor capacity, and this year was no different.
The Clinical Pharmacy Congress offers an amazing opportunity to engage and collaborate with the clinical pharmacy community, and to speak with attendees about our services. It's a chance to reflect on patient care and hear from others about their experiences. We had a great few days and are already looking forward to returning for future events.
LloydsPharmacy Clinical Homecare provides care to more than 100,000 patients in the comfort of their home, at work, or in the community – ranging from straightforward delivery of medication to specialist nursing for complex conditions. We're passionate about what we do and the difference we make to our patients' lives. It's this dedication that ensures we constantly deliver outstanding levels of care to our patients.
Visit our website to learn more about our services: https://lpclinicalhomecare.co.uk/