08 Jul 2021
'Long Covid cases under-reported' in GP records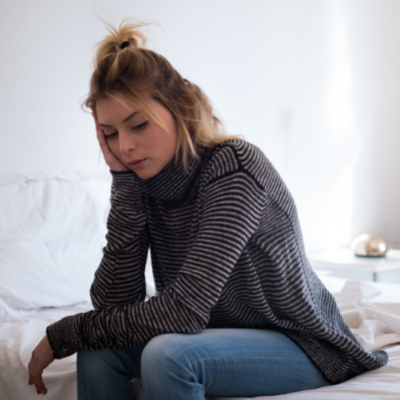 A study of GP records in England shows about 23,270 people have a formally logged diagnosis of "long Covid" - far fewer than recent surveys suggest.
The React study, for example, estimated about two million people may have had long-lasting symptoms after Covid.
Oxford University scientists say the hundredfold difference is extraordinary and GP records are "almost certainly lower" than the true numbers.
Long Covid is not yet fully understood, with no universally agreed definition.
The true scale of the problem is still being studied.
It covers a broad range of long-lasting symptoms after an initial Covid infection, including:
fatigue
coughs
chest pain
headaches
muscle pain
Researchers from Oxford University and the London School of Hygiene and Tropical Medicine scoured the electronic health records of some 58 million patients up to April 2021, looking for specific "codes" used to log a diagnosis or referral for long Covid.
Diagnostic codes for logging long Covid were first published at the end of 2020.
The'Open-Safely'study, in the'British Journal of General Practice'found:
more than a quarter of GP practices (26%) had not used the codes at all
more women (52 per 100,000) were formally recorded as having long Covid than men (28 per 100,000)
most patients were of working age
practices using a particular computer-based system recorded more cases than others - suggesting discrepancies in how doctors are prompted to record diagnoses
Lead researcher Dr Ben Goldacre told BBC News he was "genuinely surprised" at the scale of difference between GP and survey data.
"Good data on long Covid will be crucial for research into the prevalence of long Covid, its causes and consequences and to plan services effectively," he said.
The researchers suggest:
some patients may have not contacted their GPs because of concerns they were busy
GPs and patients may have varying thresholds for considering the condition
some GPs may not yet be familiar with the diagnostic codes
Meanwhile Dr Gail Allsopp, of the Royal College of General Practitioners, said GPs were seeing an increasing number of patients with long Covid and had to consider all possible causes, particularly ruling out other potentially serious conditions before making a formal diagnosis.
She added: "GPs and our teams are at the forefront of caring for patients suffering with long Covid, and are working incredibly hard to deliver physical, psychological and emotional support to patients, including referring patients to specialist services when appropriate."
The government has provided '50m for research into long Covid and set up more than 80 clinics around the country.
Read more about OpenSAFELY here:
Find out more about OpenSAFELY and engage with Brian MacKenna, Specialist Pharmacist Adviser & Medicines Data Clinical Lead, NHS England and NHS Improvement and Honorary Research Fellow Pharmacist, EBM Datalab, at this years Clinical Pharmacy congress. Register here.