06 Apr 2022
Looking for a holistic approach to a healthier lifestyle?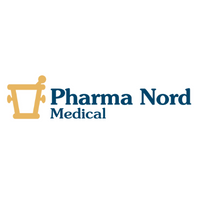 Learn how Pharma Nord can support you and your patients with high-quality nutrients and medicines at stand E68.
Today, many patients are looking to practitioners, such as consultants, doctors and dispensary staff, to help them on their health and lifestyle related journeys. Health Secretary, Sajid Javid, recently announced: "… the Government's 'Road to Recovery' plan would have a new focus on prevention with primary care at its heart".
Pharma Nord would like to support healthcare professionals with knowledge to enable them to consult with patients regarding effective and healthy ways to help prevent many lifestyle related disorders.
At this years' Clinical Pharmacy Congress event you and your colleagues will be able to access advice and support to help boost your knowledge and understanding of vitamins, minerals and food supplements at Pharma Nord's stand E68. Here you can ask all the questions about quality and get materials on how nutrients can support healthy diets and lifestyles for you, your healthcare professional colleagues and patients.
In addition to our groundbreaking vitamin, mineral and food supplement range, Pharma Nord Medical, a division of Pharma Nord (UK) Ltd, are committed to providing high-quality licensed and unlicensed medicines throughout the UK, including our licensed Melatonin tablets.
Pharma Nord Medical have access to thousands of bespoke and imported medicines using working relationships with manufacturers and suppliers which have been developed and maintained for over 30 years. Our ethical pricing structure ensures our products are fair to your budget and to the NHS.
At our stand (E68) you will be able to access advice and information for healthcare professionals on our medicinal and preventive care products, along with details on how to access our in-depth CPD accredited training programme, webinars and seminars.
We very much look forward to meeting you and your colleagues at the Clinical Pharmacy Congress event on 13th and 14th May at London ExCel.