05 Nov 2020
MORPh 2021 Market Access & Sponsorship Available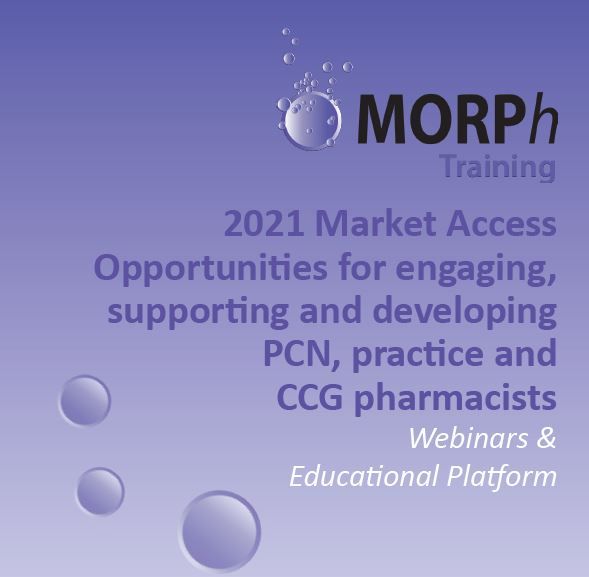 MORPh was launched in 2001 to develop market access tools but quickly developed skills and training networks in primary care pharmacy. We have over 4,000 members on our network who all work in primary care pharmacy with the majority being independent prescribers.
In 2021 MORPh will be continuing to offer our training as webinars for pharmacists across the UK, deliver outstanding patient outcomes and improve your reach.
"Working with Morph has been a delightful opportunity. They have adapted to the current challenging times and are able to offer high quality online education. Partnering with Morph is an example of how we can truly be a service to our customers during COVID times."
2021 Market Access Opportunities
To make sure you hear about these, please make sure you are signed up to our mailing list.