08 Mar 2022
The MORPh Diabetes Academy has Received RCGP Accreditation!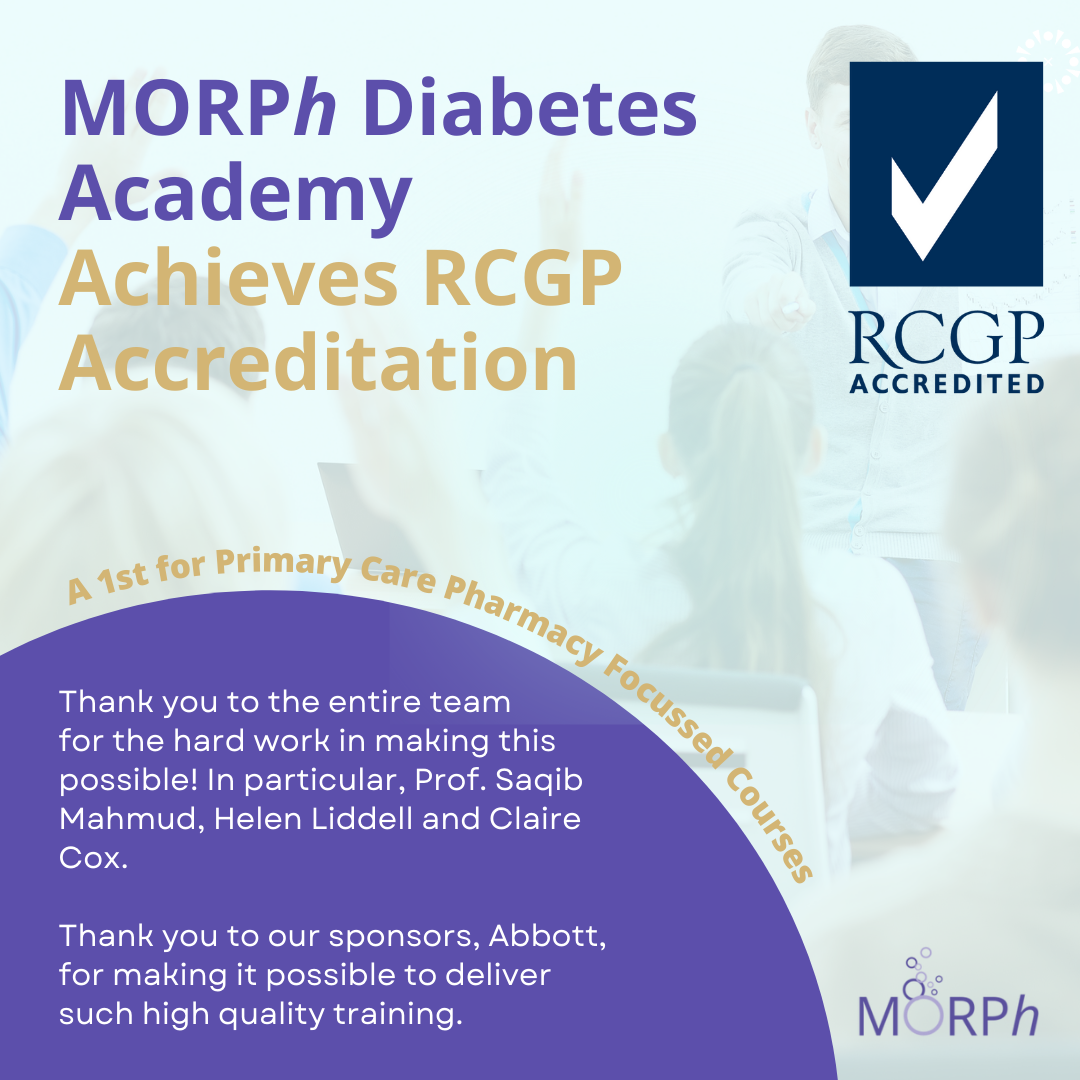 "Never has there been a time to gather a deeper understanding of type 2 diabetes and its pathophysiology together with its relationship to cardiovascular outcomes. The MORPh Diabetes Academy provided a challenge to my clinical decision-making and provided a foundation of expert teaching and peer group learning. A perfect introduction to the advanced management of Type 2 diabetes"
MORPh Training have over 6,500 Primary Care Pharmacists and Technicians on their network, offering 140+ FREE webinars and face to face clinical training events a year. Membership is FREE to Pharmacists, Pharmacy Technicians and Trainees, with your their CPD dashboard to record all the events they book and attend, downloads of their CPD certificates, presentations, recordings, tools and resources.
Providing expert quality training tailored to Primary Care Pharmacists
Developing and extending Pharmacist's scope of competence within a structured framework
Building confidence through the MORPh eHub, the one stop shop for extra educational resources, and expert peer to peer support
Developing resilience in the profession to continue and extend capabilities
Responding effectively and quickly to new guidance in primary care
"The 'Morph diabetes academy course' was an amazing and very helpful comprehensive course. I have learnt a lot from it, and really enjoyed every lecture. The tutors were very knowledgeable and explained the lectures in much useful details."
The MORPh Diabetes Academy - the first of many, aims to improve competency, confidence and practical implementation. The Academy is aimed at providing a 6-month guided journey from Novice to Literate/Decision Maker. Places are limited to pharmacists currently in practice and managing diabetes patients.
6 Core Modules - 15 hours of training
6 Case Study Sessions - 9 hours of case-based learning
Mentoring groups and project work
Access to "on demand" resources
Dedicated website access
Peer to Peer Telegram group
CPD Dashboard for all members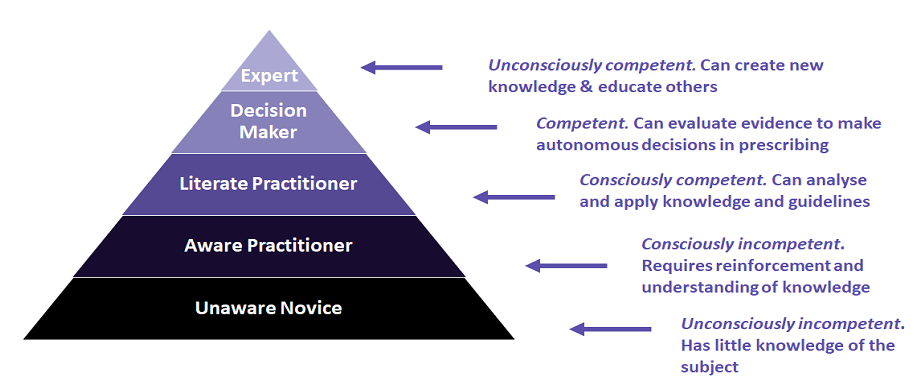 "I was able to apply what I have learnt to my practice as a PCN Clinical Pharmacist, especially when conducting medicines reviews."
Course Directors: MORPh Clinical Director Helen Liddell and Prof. Saqib Mahmood
Expert Mentors & Trainers: Sanjay Tanna, Alia Gilani, Chaandni, Michelle Lam, Marwa Al-Kubanji, Helen O'Neil and Nazia Arfan
MORPh can offer the Academy as a core programme or to individual CCGs and GP Federations - now open to cohort three - apply here https://www.morphconsultancy.co.uk/morph-diabetes-academy/ or email jodie@morphconsultancy.co.uk
MORPh are the only FREE provider of completely free to access, free from influence and free to attend pharmacist accredited training.