06 Apr 2022
Come and join us at the Pharmacy Department, University Hospitals Plymouth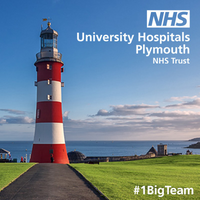 Want an exciting role in a forward-thinking Department? Want to work by the coast amidst the beautiful English countryside? Want to be part of an exciting transformation journey? Come and join us at the Pharmacy, University Hospitals Plymouth
University Hospitals Plymouth NHS is the largest hospital on the Southwest Peninsula providing comprehensive secondary and tertiary care to a population of around 2,000,000 people who can access our specialist services including cardiothoracic surgery, kidney transplantation, neurosurgery, and the regional trauma Centre. Our specialist cancer treatments include bone marrow transplant, sarcoma surgery and hepatobiliary and pancreatic cancer surgery (not exhaustive). We work closely with our community partners in delivering comprehensive health and social care including general practice, care homes, mental health, neurological rehabilitation, and general medicine.
In Plymouth we are undergoing an exciting transformation which is seeing the continuous development of career opportunities for the right candidate. As one of seven NHS Trusts nationally to be hosting the 'People First' pilot our team are continuously identifying innovative ways to improve their own practice and in doing so improving our patient's experience.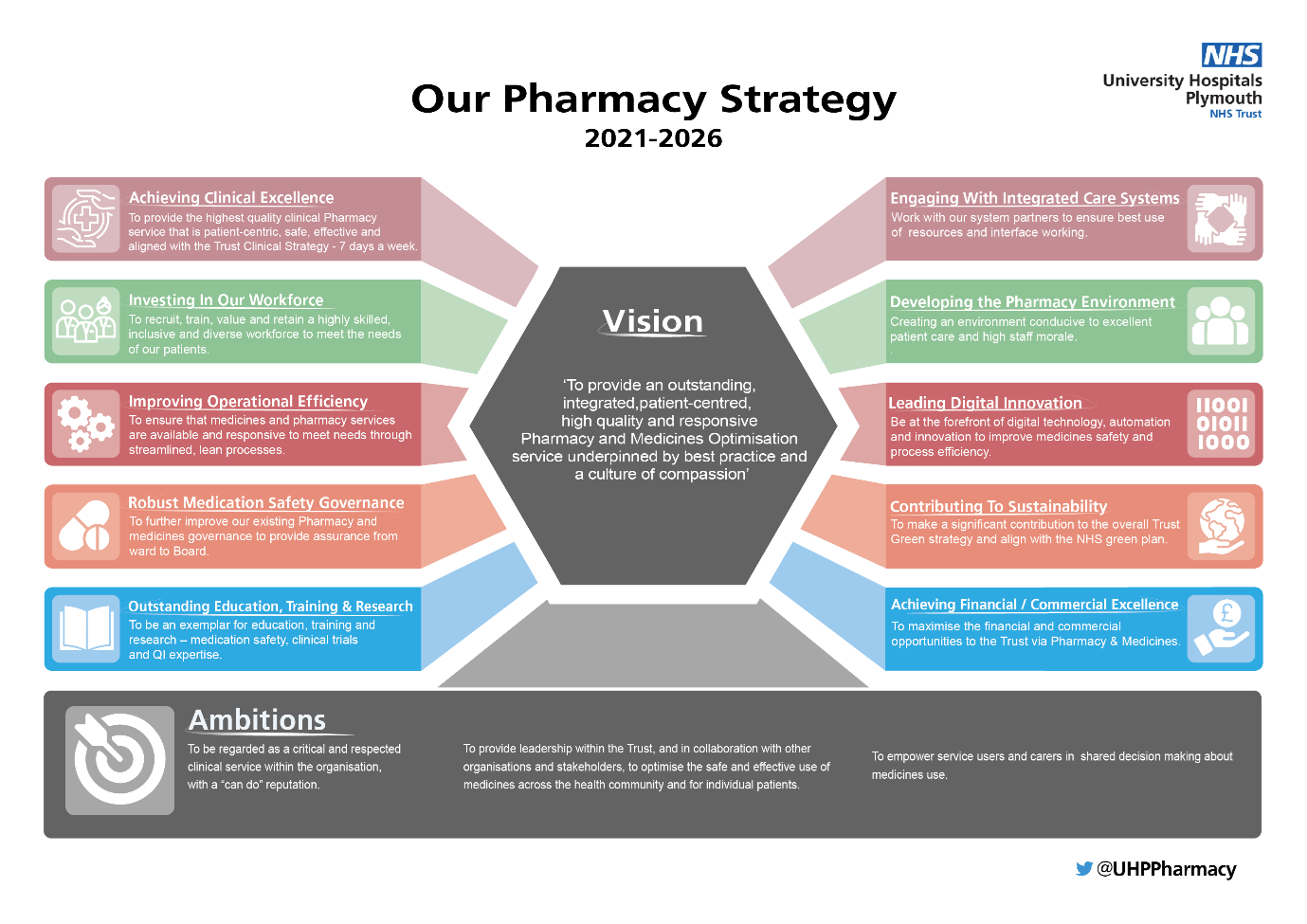 Following significant investment by the Trust Board, as part of a 5-year Pharmacy Strategy, we are able to offer significant new posts ranging from Assistant Technical Officers to Advanced Specialist Pharmacists. We take pride in our skill mix, including non-registered workforce.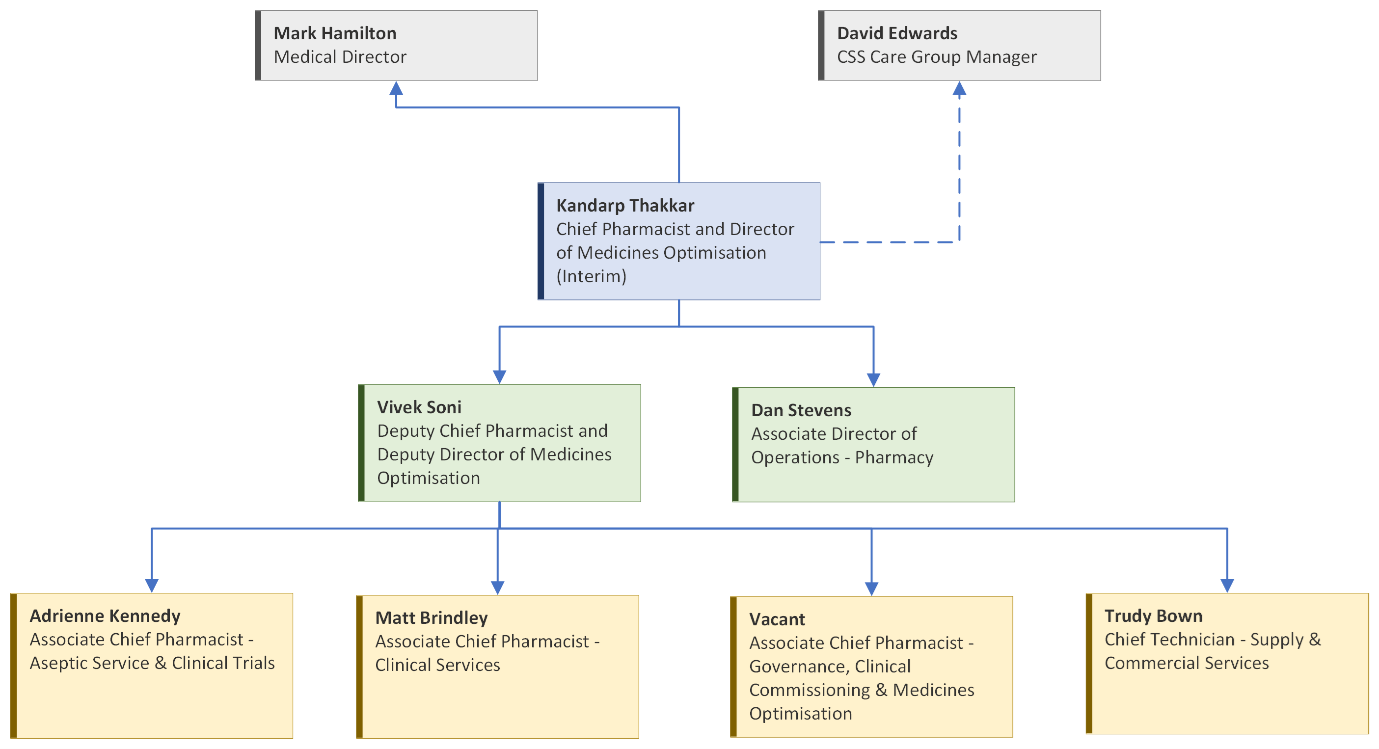 We are realistic about the current pressures and challenges that we face currently within the NHS, but we are enthusiastic and ambitious for our pharmacy service and transforming clinical pharmacy.
We are a team who are truly committed to the development of our staff both personally and professionally and would support you to achieve your goals. You will be working with a Senior Leadership Team who is committed to you as an individual. We are steadfast in our values: putting people first, taking ownership, respecting others, being positive and to listen, learn and continuously improve. If you can relate to and embody these values, then we would very much like to work with you.
We are really excited to be hosting a stand at Pharmacy's premier event, the Clinical Pharmacy Congress. Do come and find us to have a chat. You will always find a member of the senior leadership team and other Pharmacy colleagues. Of course, you can come and speak to us about anything ranging from what is Plymouth like to live in or specific questions about our Pharmacy Department. However, the most exciting bit – bring along your CV to have a confidential conversation (we have even got a small private breakout area), and if you like us (and we like you), we may even offer you an interview on the spot! Your background (in every sense of the word!) doesn't matter – what matter is you as a person and the values you bring.