27 Oct 2020
Your invitation to enter the C+D Awards COVID HERO categories!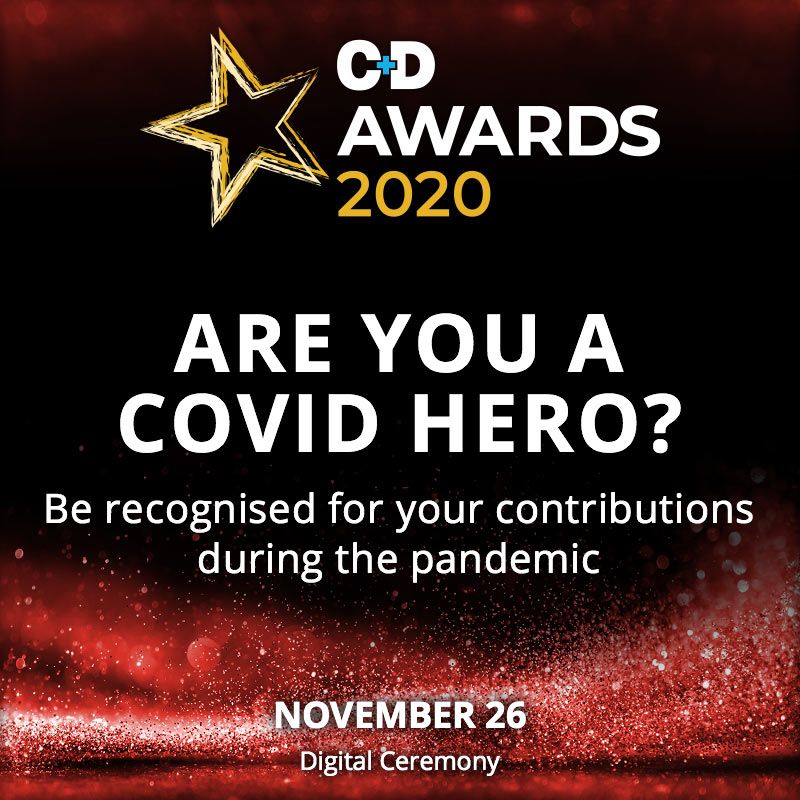 2020 has been an unprecedentedly tough year for pharmacy, with a lack of funding, mounting workloads and a global pandemic to contend with. In order to celebrate the incredible work of UK pharmacy teams during the COVID-19 pandemic, the'C+D Awards'has introduced two new categories for its 2020 ceremony ' which is being held digitally for the first time on November 26.
The'COVID Hero categories, one of which is open to'individuals'and the other to'teams, will shine a light on those who have gone beyond the call of duty to deliver incredible patient care in a time when this has been needed like never before. 'Do you or somebody you know fit the bill? Then we want to hear from you!'Enter today'to be in with the chance of being named the winner.
There has never been a more important time for us to come together, albeit virtually, and recognise our industry's dedication and achievements.'Pre-register'now to secure your spot at the digital ceremony and to stay updated on the latest news and announcements.
We can't wait to hear from you.